Lumber & Boards
Any project, any time. We carry a full line of of engineered products and hangers with the necessary paperwork.  From LvLs to Trusses or steel, or 3″SDWS screws to 20″ steel beams and posts, our in-house professionals can see any project to the finish line.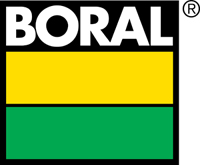 Now carrying Boral Truexterior Siding and Trim.
3/4x4-16′
3/4x6-16′
5/4x4-16′
5/4x6-16′
Need Poplar lumber for your next project? Good news – we have it in-stock! Visit the store for immediate pickup.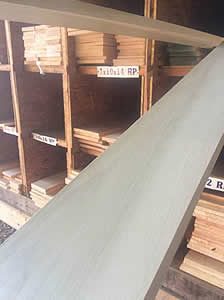 Stock Items:
Premium Spruce
2X4-93″
2X4-105″
2X4-117″
2X4-8
2X4-10
2X4-12
2X4-14
2X4-16
2X6-93″
2X6-105″
2X6-117″
2X6-8
2X6-10
2X6-12
2X6-14
2X6-16
2X6-18
2X6-20
2X6-22
2X6-24
2X8-8
2X8-10
2X8-12
2X8-14
2X8-16
2X8-18
2X8-20
2X8-22
2X8-24
2X10-8
2X10-10
2X10-12
2X10-14
2X10-16
2X10-18
2X10-20
2X10-22
2X10-24
#1 Yellow Pine

1x6-12
1x6-16
2X4-93″
2X4-105″
2X4-12
2X4-16
2X6-93″
2X6-12
2X6-16
T & G Primed Pine
1X4-8″
1X4-10
#2 Spruce Boards
1X4-12
1X4-16
1X6-12
1X6-16
1X8-12
1X8-16
1X10-12
1X10-16
1X12-12
1X12-16
#1 Yellow Pine
2X10-10
2X10-12
2X10-14
2X10-16
2X10-18
2X12-12
2X12-14
2X12-16
2X12-18
2X12-20
Clear Radiatta Pine Boards
1X4-12
1X4-16
1X6-12
1X6-16
1X8-12
1X8-16
1X10-12
1X10-16
1X12-12
1X12-16
Oak
1X4
1X6
1X8
1X10
1X12
MDF
1X4-16′
1X6-16′
1X8-16′
1X10-16′
1X12-16′
Cedar
1x12-12′ WR KD Cedar
1x12-14′ WR KD Cedar
1x12-16′ WR KD Cedar
5/4x6-10 WR KD Cedar
4x4-8′ RS Cedar
4x4-10′ RS Cedar
6x6-8′ RS Cedar
6x6-10′ RS Cedar