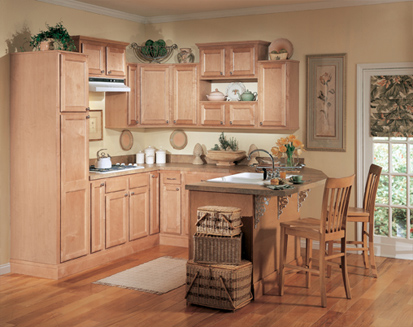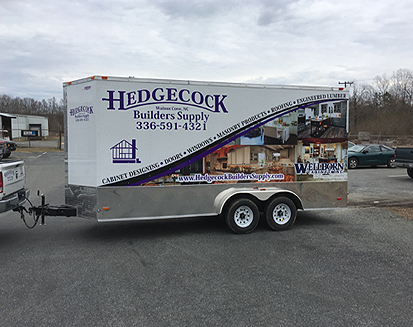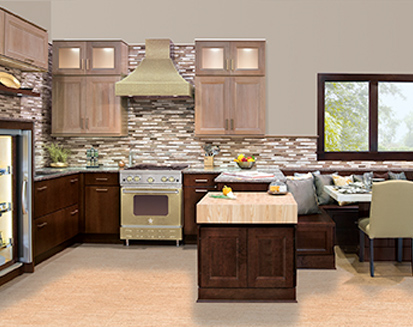 Why Hedgecock Builders Supply and Wellborn Cabinets?
View Our Before and After Gallery Photos Here
Since 1961 the Wellborn family has owned and operated Wellborn Cabinet, Inc., located in Ashland, Alabama. Their goal is to provide you with kitchen and bath cabinets made with the utmost quality and care. As a Wellborn Cabinets dealer in North Carolina, Hedgecock Builders Suppply, is dedicated to servicing our customers with our pledge for shipping accuracy and short lead times. We strive for excellence in this crucial function of our business.
The staff at Hedgecock Builders Supply in association with the entire Wellborn family of employees takes great pride in producing quality kitchen cabinets, bath cabinets, and specialy home cabinets in North Carolina. All of our kitchen and bath cabinets, including doors, drawers and face frames are hand crafted right here in the USA by dedicated Wellborn employees and sold in our Walnut Cove, North Carolina retail location.
Wellborn's facility controls quality from the timber that arrives at the sawmill to the finished cabinet. This ensures the kitchen and bath cabinets you receive will be of the highest quality.
In addition to our quality, Wellborn offers cabinets in a range of styles and pricing for every room of your home.
Our goal is to provide products that are crafted with the utmost quality and care.
We at Hedgecock Builders Supply appreciate the opportunity to be your cabinetry supplier in North Carolina and continue to bring you the best product at a competitive price with service as a part of the sale – a true value.
Contact Us or visit our Wellborn Cabinet Showroom in Walnut Cove, North Carolina and see for yourself the true qulaity of Wellborn Cabinets.
KCMA Certified
Hedgecock Builders Supply and Wellborn Cabinet endorses the industry-wide efforts and commitment of the Kitchen Cabinet Manufacturers Association (KCMA) organization and their development of their Environmental Stewardship certification program (ESP). The ESP program provides the only standards for manufacturers in the kitchen and bath cabinet industry that truly defines and measures the holistic environmental performance of a manufacturing enterprise – not just its finished cabinets.